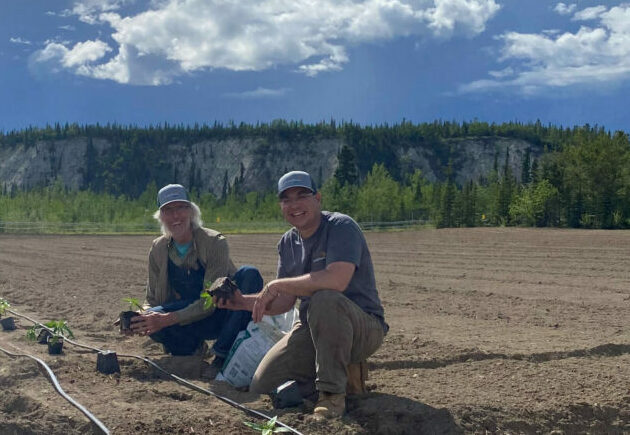 22 Jun

Optimal conditions for outdoor start at ArcticPharm

After a few days of final field preparation and blending in our organic fertilizer, the team is well into the big job of moving the plants outdoors into our first two main fields. The conditions have been optimal and John Lenart – Master Grower pictured below with Brendan Hogan – Lead Grower, and the first plants going in – says "We're extremely happy with how the season is unfolding. We couldn't have timed it better for the move outdoors as our plants are at the ideal stage to make the transition. The success rate on the plants has been incredible – the Pharm is truly a unique place to cultivate cannabis. We're confident that we'll turn an excellent crop this year and excited to be the first licensed cultivator and processor brining premium organic cannabis to the Yukon and beyond."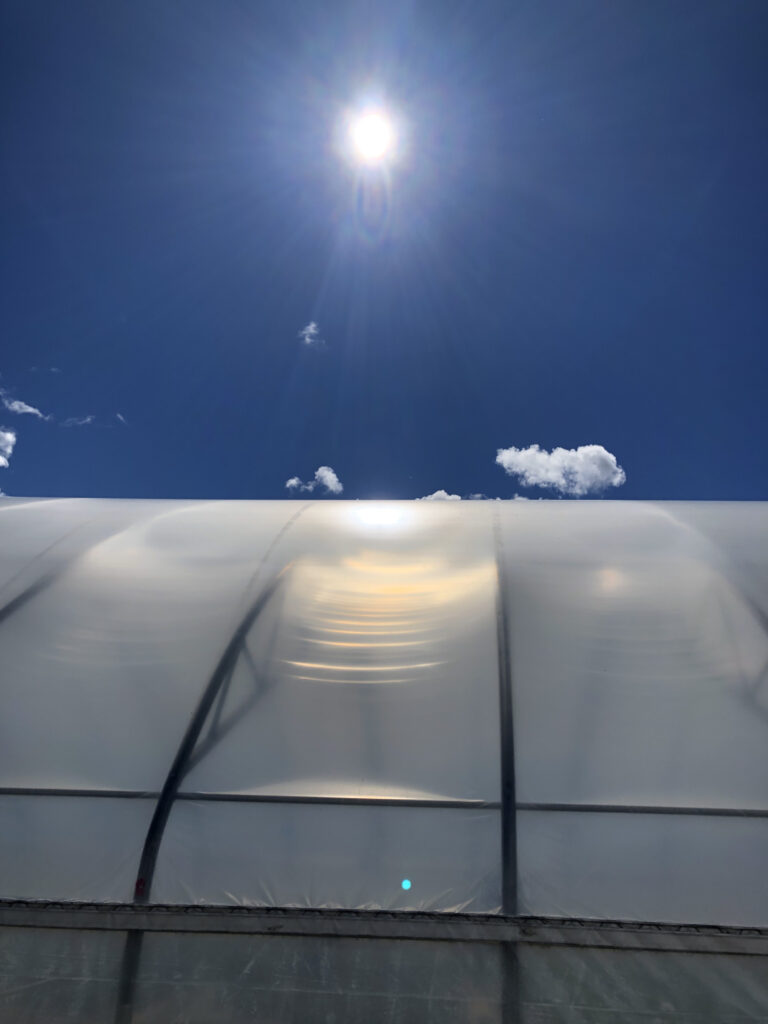 Long daylight hours, dry winds and optimal temperatures at the Pharm provided the optimal conditions for our plants to harden and to then move into the field. The photo above was taken just after 4 pm local time one afternoon and it stayed as bright almost to midnight. These long days provide a great opportunity for our Autoflowers to soak up 20% more sun than you'd see in southern grows; promoting greater resin and cannabinoid production within our chosen strains.
Additionally, the dryer winds coming down the valley allow us to easily control humidity and temperatures in the greenhouse , as seen in the video below.Dry, cooling Takhini Valley winds naturally regulate the humidity and temperature levels in our greenhouse
Be sure to keep an eye out for more updates from the Pharm and follow us insta for more great pics!