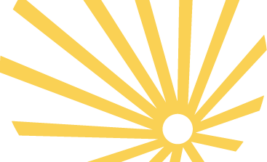 03 Apr

Q1 Update


Dear Investors & Friends,

First and foremost, I hope you and your families are healthy and safe, and managing to live as normally as possible during this time.

I wanted to provide you with an update on some important developments and achievements. We have made a tremendous amount of progress on construction of the farm. Despite the cold weather in Whitehorse as is normal in February & March, and despite travel and logistical "challenges" due to COVID, the team was able to assemble the main greenhouse and construct the processing/storage facility as well complete the secure fencing perimeter. We have posted several photos on our social media channels (Facebook, Instagram and Twitter) and I invite you to follow along as we progress towards preparation for our first crop and final licensing.

We continue to move forward with growing the company. We have an excellent team of consultants and executives dedicated to making ArcticPharm a world class cannabis producer. Recently, we brought on Martin Hunter as the new President to help coordinate all aspects of the company from operations, sales and marketing, and H.R. Martin brings a wealth of experience from having worked in senior positions with multinational companies such as Vale, Shell, NEC as well as his service in the Canadian Forces. I will transition to the sole role of CEO with the task of helping spearhead our collective efforts.

ArcticPharm In The News: our team was recent featured on CBC Radio and in Stratcann, an industry publication. Here are links to both:

CBC North radio interview:
https://www.cbc.ca/listen/live-radio/1-81-airplay/clip/15772967-organic-grow-op-finds-home-in-the-yukon .

StratCann:
https://stratcann.com/cannabis-yukon-legalization/ .

Shareholders and those looking to invest:

We are just about to apply to be eligible for investment under the Yukon Small Business Investment Tax Credit, more to come on this soon but you can find more information here:

https://yukon.ca/en/doing-business/funding-and-support-business/get-tax-credit-organization-you-invest

Thank you for your continued support and confidence in our company.

Sincerely,

Chris.