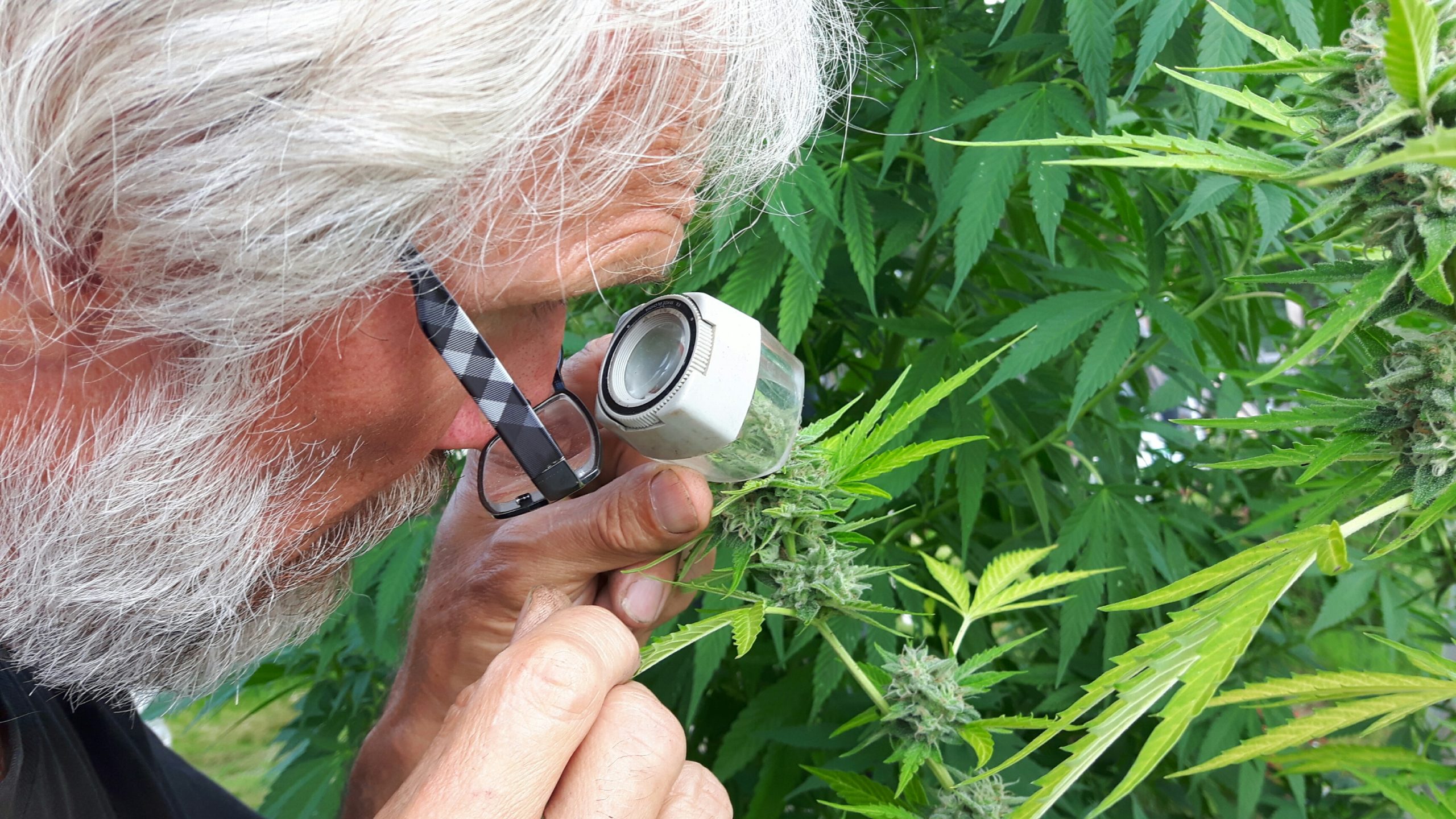 10 Jun

Growing Premium Organic Cannabis in the Yukon – buzzing terpenes with Master Grower, John Lenart

John has been a grower for decades and has worked in the horticulture industry as a researcher, consultant and owner/operator. John has a passion for the North and is focussed on cultivating cannabis strains that will thrive in northern environments. He lives in Dawson City and will oversee all grow and genetic operations at ArcticPharm.

John's interest and experience growing with organic methods and materials in the Yukon dates back to 1986. Prior to that he has grown crops in Alberta, Ontario and Ohio and worked, toured, visited agricultural developments across much of Canada, the US, and regions of the UK, Spain and Iceland. His studies have made him acutely aware of the importance of finding the right genetic lines/sources of seed to match the growing site. His choices regarding what to grow come less from what people will tell you, but what the plants demonstrate. Provenance can be everything. He has investigated, sought out and used local sources of amendments in all his horticultural endeavours for much of this time.

The grounds of ArcticPharm have been developed and managed with an unbroken history and very clear dedication to organic growing principals for 35 years. The site is on an ancient glacial lake deposit that has endowed the farm soils to be naturally rich in phosphorus, calcium and magnesium among other minerals. The Tahkini river, which provides much of the water used for irrigation, flows out of Kusawa Lake in the remote mountainous highlands south-west of Whitehorse.

It is a land of nearly unbroken boreal forest that stretches to the coastal Saint Alias mountains, home to Canada's highest peaks and massive glaciers, which cleanses the air that the prevailing winds have carried from the north Pacific Ocean to bathe the farm. This process also dries the air, providing the low humidity so helpful in growing quality cannabis.

As we begin our cultivation, we are utilizing a range of organically certified fertilizers vetted by our certification authority. These amendments are chosen to suit the needs of the plants and nurture the soil during the transition from the previous vegetable market garden situation to the present cannabis farm. The cultivation and processing methods that are used in the production of ArcticPharm products will allow for the retention of most of the plant mass created in the growing stage.

The post process plant waste material will be composted and reintegrated into the soil allowing us to build an outstandingly rich living soil to grow succeeding generations of cannabis. This soil enrichment will promote a more active micro-biological environment that will enable stronger, more rapid growth in our cannabis and lessen the need for imported nutrients/ amendments. This reduces annual expenses and shrinks the carbon footprint of the activities.

All of this, under our unmatched natural daylight north of 60 with the extra sunlight high latitudes receive, will drive rapid growth and buzzing terpene production in our premium organic cannabis.

We'll be sure to keep you up to date as we progress through our cultivation plan and on to our processing. Thanks John for putting so much energy and dedication into preparing for what will be a truly unique and prosperous Yukon endeavour.